PCSD Civilian Advisory Review Board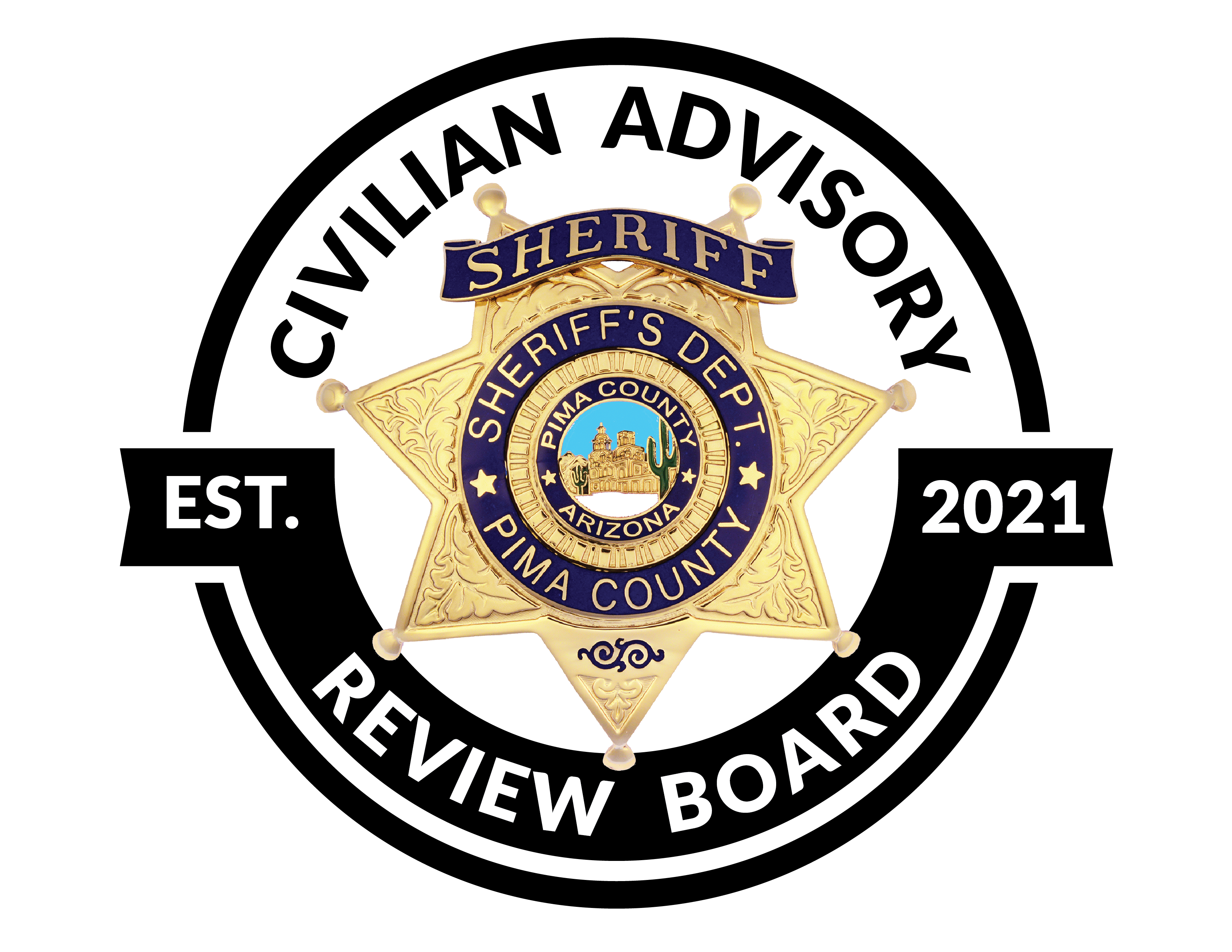 The Pima County Sheriff's Department Civilian Advisory Review Board
Vision:
To be a transparent link and resource to educate the community about the department and its goals and actions.
To facilitate and foster positive relationships between the department and county citizens.
To honor the department's service, provide support for and address mental health concerns and challenges our officers are dealing with, and hold the department accountable to their constituents

Mission:
The Pima County Sheriff's Department Civilian Advisory Review Board represents members of the community that the department serves. The board shall act in an advisory capacity in matters of criminal justice reform, community and department relations, law enforcement training and public education. The board will promote its vision through community forums and meetings with different segments of the community it serves. The vision of the Civilian Advisory Review Board shall be conducted in a manner of respect and in an atmosphere of mutual understanding of differences.

Core Values:
Transparency | Integrity | Respect | Collaboration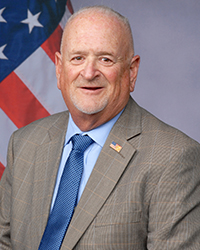 Frank R. Hecht - Chairperson
As a retired employee of the Pima County Sheriff's Department and the Tohono O'dham Nation, he brings 45 years of Corrections and Public Safety experience. As the past President for the American Jail Association, he was recognized as Corrections Administrator of the Year. He is recognized as a national consultant in the area of organizational leadership and management, and brings his experience and knowledge in managing a multicultural organization.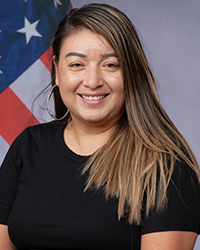 Vanessa Garcia - Co-Chairperson/Executive Assistant
Vanessa holds a degree in Education and is currently employed by a local school district in Pima County. She recently earned an Eller Executive Management Nonprofit Leadership & Management Certificate, and is currently working towards her master's Degree in Organizational Leadership. Her professional experience includes nonprofit work in Community Development, Workforce Development, Case Management, and working with At Risk Youth. She has taught in alternative education school settings, developed and coordinated GED and literacy programs in correctional settings, and coordinated college and career readiness programs. With her passion for serving others and wanting to make a difference in the community through positive change and advocacy, she is grateful to have an opportunity to serve her community in this capacity.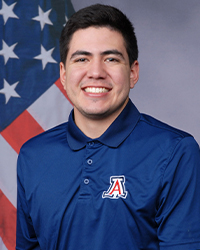 Joseph Delgado - Treasurer
Joseph was born and raised in Tucson, AZ, graduating from Flowing Wells High School in 2017. In 2021, Joseph graduated from the University of Arizona with a Major in Accounting and a Minor in Spanish.
Joseph chose to be a part of the Civilian Advisory Review Board to better serve his community and to provide insight from a young person's point of view that has grown up and lived in the community their entire life.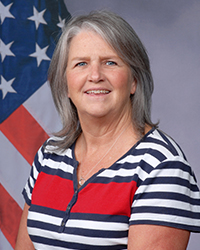 Eileen Condra - Committee Member
Eileen was born and raised in the great state of Texas, but has resided in the Old Pueblo for the past 31 years, making Marana her home. She attended Schreiner College in Kerrville Texas, the University of Texas San Antonio, and the University of Phoenix. Eileen retired in 2015 after 25 years of service with the Flowing Wells Unified School District. Being a member of the Pima County Civilian Advisory Review Board, she is able to continue her service to Pima County.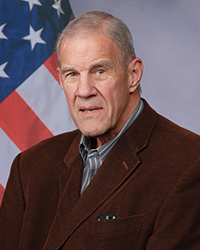 William D. "Bill" Bontrager. J.D. - Committee Member
From 1973 to 1976 Bill was a litigating attorney and an advisor to the Governor of Indiana on Prisons and Criminal justice. From 1977 to 1982, Bill was a general jurisdiction trial judge, presiding over felony, juvenile, mental health commitments and special education situations. In 1983 he began a career in ministry, leaving his work in law behind.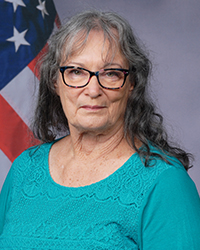 Diana Barber - Committee Member
Diana was born in Peoria, IL where she grew up on a farm. She obtained a teaching degree from Eureka College and taught elementary school. After several years of teaching, she changed careers and became a paralegal. In 1983, Diana graduated from Northern Illinois University College of Law with her law degree. She worked in private practice for 17 years, and as a part time Public Defender.
Diana worked for Legal Services in Durango Colorado. There, her clients were primarily domestic violence victims. In 2006 she was appointed by the Governor of Colorado to be Associate County Court Judge in Montrose County. After retiring in 2012, Diana moved to the Tucson area to be near family. Diana now spends her time focusing on volunteer work with several organizations including Primavera Foundation, Agua Caliente Park, Casa Alitas, and she is active in her church's Social Justice Council.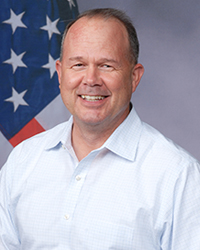 Todd Pueschner - Committee Member
Todd graduated from the University of Phoenix with a Bachelor of Science Degree in Business Management. He spent more than a decade as a United States Marine, deploying to numerous locations throughout the word. Upon his departure from the Marine Corps, he became a police Officer in Texas and Colorado.
Todd has held several positions in the defense industry. At Bell Helicopter, he worked as the Manager for Global Security Operations, he served as a Program Security Lead for DARPA Tactical Technology Office, and is currently employed as a Mission Area Security Manager for the Naval Power Mission Area within Raytheon Missiles and Defense.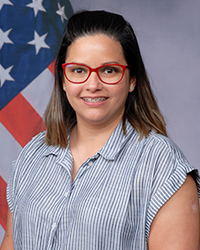 Agnes Aponte - Committee Member
Agnes was born and raised in San Juan, Puerto Rico. She holds a Bachelor's Degree in Criminal Justice with a specialty in Forensic Psychology, a Master's Degree in Criminal Justice, and a Doctorate in Education with a Specialty in Instructional Design and Distance Education. She has held positions in the criminal justice field as a Criminal Intelligence Analyst for the Interpol Office and as a Special Agent for the Department of Justice. Her focus was centered on missing and kidnapped minors, child pornography, organized crime, and violation of civil rights.
Currently, she is self-employed as a specialist at INE-learning while continuing to contribute to the field of criminal justice and law enforcement as a consultant. She is always looking for opportunities to grow and develop knowledge of Spanish-speaking communities and promoting balance between the civil community and law professionals.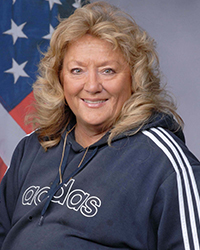 Nina Puente - Committee Member
Nina Puente was born and grew up in the Florida panhandle. She graduated from the University of Florida with a degree in Advertising and Public Relations. She was employed as a Sales and Marketing Representative.
Nina chose to be a part of the Civilian Advisory Review Board because she believes in the need for justice and prison reform. She believes we should invest in the safety of our community with the best trained and equipped law enforcement, investing in social programs to reduce harm resulting from poverty, poor academics, and assistance to single parent homes, and to help fight recidivism in our prisons.